Merry Christmas From My Country Corner Box
All our Subscribers will Receive A FREE T-SHIRT in December. No coupon code requried.
Hurry and Subscribe by December 1st to get this extra bonus. We love our community and want to say thanks for being a part of it!
All current and new subscribers will get a new shirt (we will ship them along with your December box)! Valued at $19.99.
A Little Country Charm

Delivered to Your Door
Every Month!
Calling All My Fellow Country Women!
Do you love the country way of life? We sure do! We also know how much time, effort, and work country living requires. With all that needs to be done in a day, it is easy to forget to take care of yourself too.
You deserve a gift that keeps on giving all year long, and this subscription box will do just that!  
Heaven knows you are busy!  Let us spoil you with some country charm!
How My Country Corner Box Works!
Subscribe to My Country Corner Box.
 Country Charm is just 1 Click away!
We have 3 box options to choose from.
Prices range from $32.95 to 49.95.
Payments go out the 1st of each month and we will ship you your box between the 10th and 15th.
The Country Gal box has an
average monthly value of $75
Enjoy this gift made especially for you all month long!
You Deserve to be spoiled too!
3 Subscription Boxes Available To Choose From!
This box is made just for my fellow country loving gals like you! 
It is filled with 4-6 items that have a country feel to them that you are sure to love! From clothing and accessories to home decor and self-care. This box has so much to offer. Each month you'll receive a themed box full of suprises.  It's like Christmas all year long!
Country Paws Box
for your Dog or Cat
This subscription box will absolutely spoil your 4-legged sidekick. In these boxes you will find toys, treats, clothing, accessories, and skin care products just to name a few.

Your fur-baby is sure to be just as excited for this surprise each month as you!! 
We also have 'One-Time Boxes' available
These boxes are priced a little higher but don't require a monthly subscription. By subscribing, you will get a bigger discount each month!
Click this link to see our one-time boxes!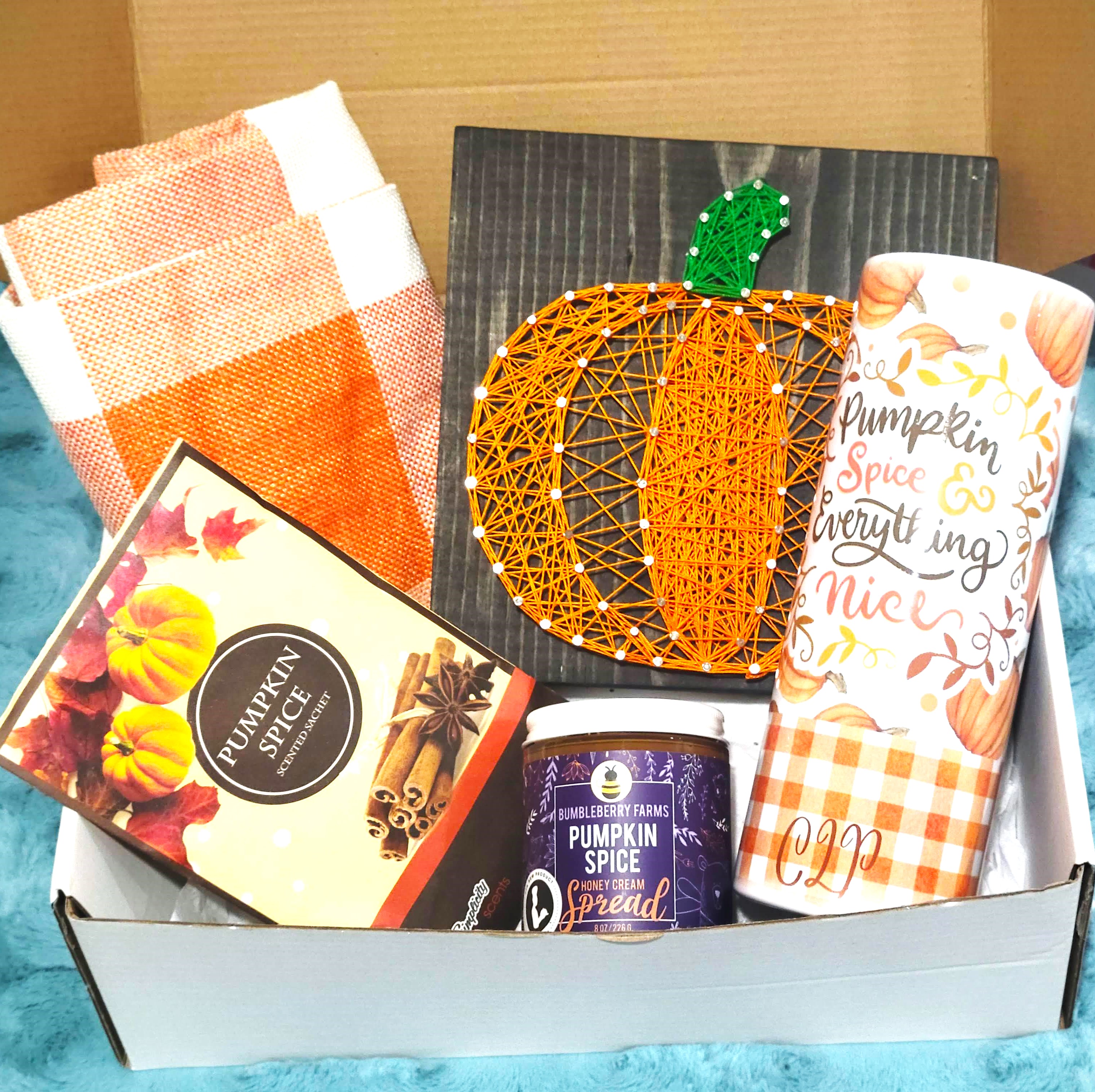 Hello, I am the founder and creater of the company 'Fur All Times' and our amazing Subscription 'My Country Corner Box'. Being a Country Gal myself, I wanted to do something to spoil my fellow Country Gals. Heaven knows we work hard and take care of what needs taken care of, but we often forget to look after ourselves too. If this sounds familiar, then this box was made for you! 
All products in this box are carefullly hand picked by me. It is sure to bring
a smile to your face and
deliver a little more
Country Charm to your door!
What Exactly is Inside the
My Country Corner Box?
Each month you will recieve one of these fun boxes filled with items that match a theme, activity, or feeling. We love suprises so each box will be a suprise!! No 2 boxes will be the same.  All items will be chosen and packaged in house by our family.  
 Possible items you will find:
Drinkware: 2-3 times a year we will include a cute tumbler, mug, or cup inside your box.  Of course they will all have a country theme to them. 
Accessories: hair clips, bandanas, jewelry, hats, and scrunchys are just to name a few.  Accessories are so much fun and we love adding these to the boxes to give them that little something extra. 
Self-Care: Country gals work hard.  Your day is full. We hope to provide you a way to relax and kick your feet up.  Bath bombs, lotions, face masks, Aroma therapy soaps, and oils are sure to help you do just that. 
T-shirts: Who doesn't love to get a new T-shirt? We usually send shirts out 2-3 times a year. 
Bags: Tote bags, purses, zipper bags, and more. 
Inspiration: You can't love the outdoors and not also be inspired by it! Sometimes we just need a friendly reminder of why we do what we do everyday. 
Decor: Country style is in our blood so decorating our homes to reflect that is a must. Some items are even DIY. It's always fun to see something you made hanging on the wall or sitting on the shelf.
And of course our Amazing Dog and Cat Products (if that is the themed box you choose) Toys, treats, bandanas, jewelry, decor, blankets etc. Too many fun things to list but we will sure do our best to spoil you fur-baby.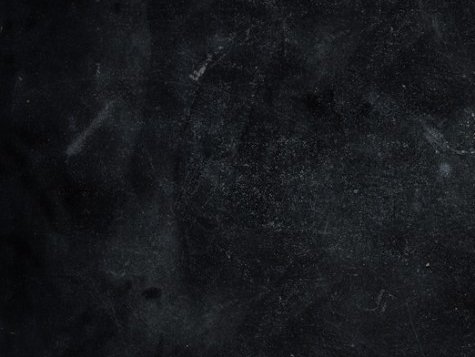 Farmers Markets
and Craft Fairs
Some of our absolute favorite places to get products for our subscription boxes is farmers markets and craft fairs!
When you subscribe to My Country Corner Box you are not only supporting our family's small buisness but so many other small businesses too!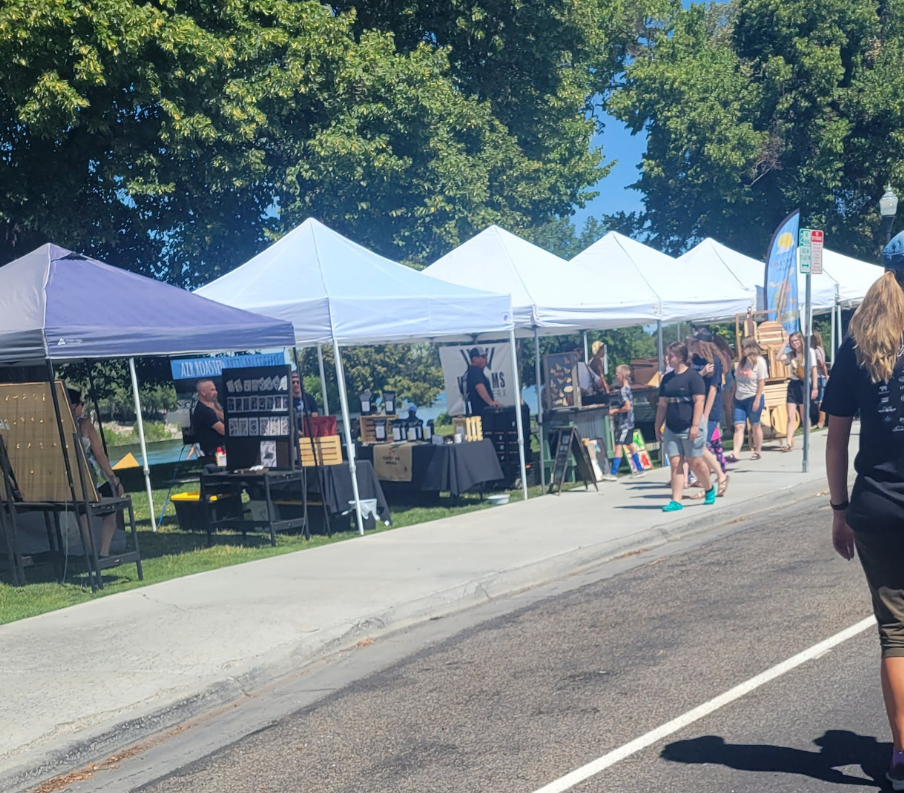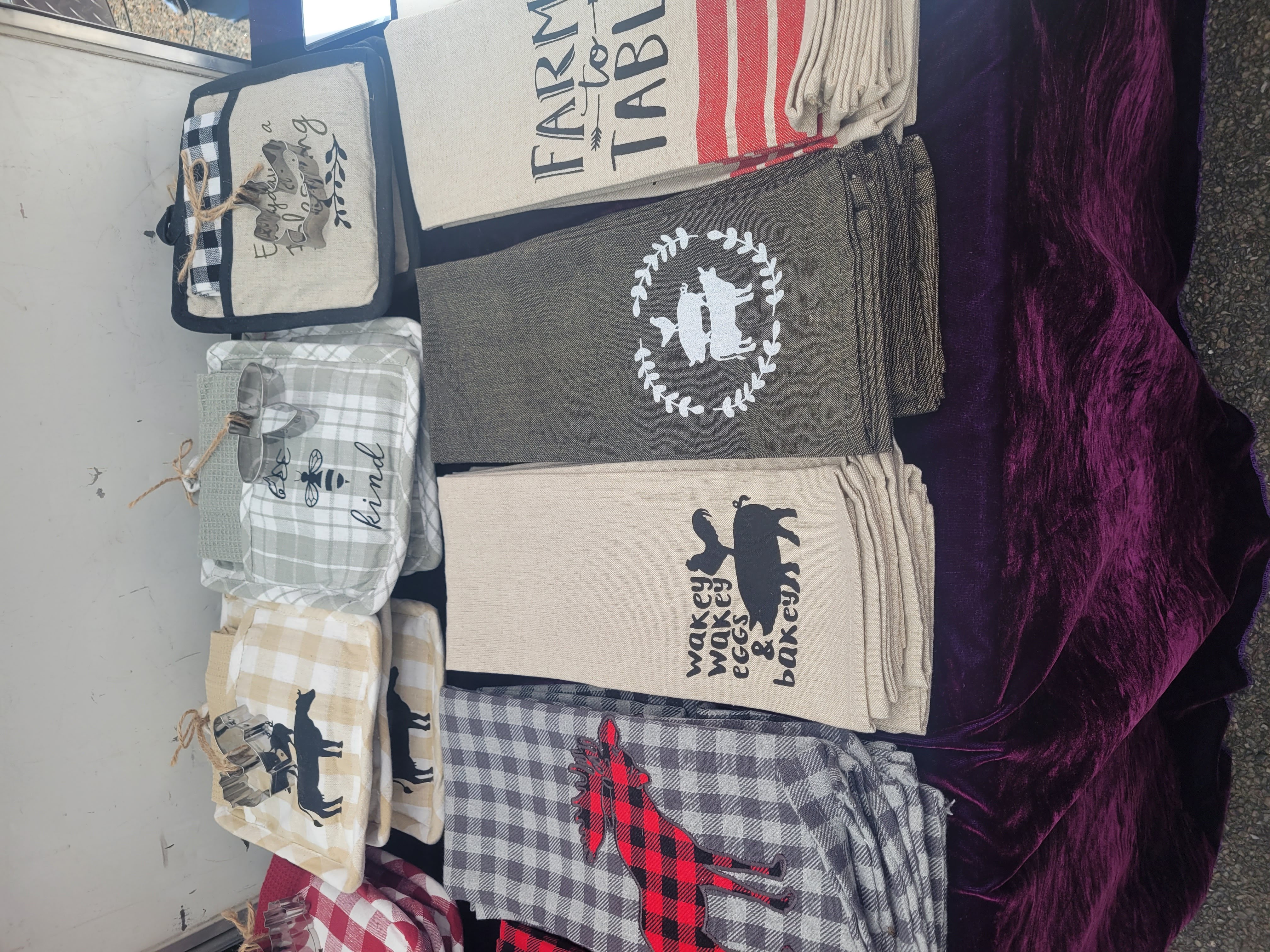 3 SUBSCRIPTION BOX OPTIONS!

Want a Free Box!!
Well, I mean who doesn't right?
We actually really like to give stuff away. We often order extra products just so we can offer it for free. There is only 1 rule to win one of our giveaways . . . you must be on our email list. That's it! We announce the giveaways via email so be sure you are signed up to get our emails!! 
Anyone can win! 
Sooo many FUN and Trendy things found inside!
It's way more than just a box!
Give yourself this gift that keeps on giving all year long!
We country gals know how to work hard and take care of who needs taken care of...
but sometimes we forget about ourselves.  Well, no more! 
You deserve to be spoiled too!
Get this Box!!
/** * @var $module \Ucraft\Module */ ?>
Christy from Texas

I love the inspirational messages included in the boxes. They really brighten my day and make me laugh sometimes. Great subscription!

Bailey from Montana

Love these boxes. The themes are fun and its just nice to get a box just for me on occassion.

Diane from Utah

My dog looks forward to this every month as much as I do. We love getting matching bandanas or jewelry. Super fun!

Susan T. from Texas

I love how much detail is put into each box. It is not just a box of more stuff. They are are really thought out and I enjoy my monthly box!
Got a Question...let us answer it!
When can I expect my Country Box?
Your payment will be drafted on the 1st of each month. Boxes will be packed and ready for shipping within 14 days of that payment, sometimes earlier!
If you sign up after the 1st of the month, then your payment will be drafted the following month on the 1st.
Please note Subscription Box orders placed after the cut-off will not receive the current month's box, and will instead receive the next month's box on the following month's shipping schedule. The Cut Off Date to order the current month's box is on the 1st 11:59pm MST of each month.
- Example #1: If you placed an order on April 5th (which is after the April 1st 11:59pm MST cut off), your first box will ship out after the May 1st cut off date.
- Example #2: If you ordered on April 29th, your first payment will be drafted on May 1st and your box will ship within 10 days of your payment.
Please note: Ship dates are not delivery dates. After your order ships out on a rolling basis it takes 3-7 business days to arrive if you're in the USA.
How much is Shipping? Do you do local pick-up
We have a flat rate shipping price of $7.95 per box. We do not currently allow for local pick-up. We hope to add this in the future when we get our storefront established.
Is there a commitment or can I cancel anytime
There is no long term commitment. We hope you love your boxes! But, if you need to cancel your subscription, please email us at support@furalltimes.com to cancel your subscription. You can also cancel from your account page on our website.
Please note – cancellation requests must be received at least 2 buisness days before your billing date (1st of the month) or you will be charged for the following month.
Cancelations when product was purchased during/with a sales promotion
When purchasing subscription membership plans as part of a promotional deal such as: Get a % off first box with eligible plan purchase promotions (i.e., get 50% off first box with 3 month plan purchase, or get first box free with 12 month plan purchase), the promotional value will be charged to your card before the remainder of your subscription is canceled.
For Example: If you join our subscription with the promotion-"Get first box free when you sign up for a 12 month subscription plan"- and you decide to cancel your subscription after 8 months, you will be charged the full price for the free box plus shipping.
How do I update my payment method?
Log into your account and there is a place on your dashboard that will allow you to update this information. If you are still having trouble don't hesitate to reach out to support@furalltimes.com
What if I subscribe but then cancel right away?
Once you subscribe, your method of payment will be charged on the 1st of the the up coming month. If you cancel right away (before your initial payment on the first), your card will not be charged. After your payment has processed on the first of the month we do not do refunds as some items are personalized.
What is your Refund and Return Policy
We can not offer refunds unfortunately due to some items in the boxes being personalized.
"Happiness Guarantee": We want you to be 100% happy with your box! If you find items in your box that were damaged during shipping, please email us at support@furalltimes.com
What if my box is damaged when I recieve it?
Complimentary replacements are provided if your product arrives damaged or defective. Please email us at support@furalltimes.com and attach required photo evidence of any damages/defects within 7 days of receipt of the box.
Please ensure you send us photos of:
1) The outside condition of the box upon delivery
2) The damaged Item showing evident damage/leakage
3) A picture of the inside of the box you received.
Our team will ship you any replacements for damaged items ASAP after receiving these photos. We are unable to process a replacement without photos. You may be required to return the damaged products in order for us to process the claim. We will provide a free shipping label if that is the case.
Why does my invoice and billing statement say 'Fur All Times' as your buisness name?
Fur All Times is our main business and legal name. 'My Country Corner Box' is the name we use for all of 'Fur All Times' Subscription Boxes. On our website you will see both names, usually presented as --My Country Corner Box, brought to you by, Fur All Times--. If you have any questions about your invoice or billing statements please don't hesitate to contact us.